My Team
As a Financial Advisor with Northwestern Mutual, I am committed to helping my clients whether they are concerned for their own financial needs or those of their family or business. I don't do it alone. Here are the memebers of my awesome team!
Together, we stand committed to providing the best customer service possible. If you have a problem or need assistance at any time, please let us know.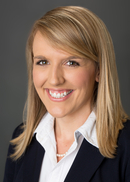 Brittany M Barron
Associate Financial Advisor
Office 865-251-5112

Financial Plan Analyst
Brittany has been with Northwestern Mutual since 2011. She has worked with a number of Financial Representatives and was the new rep coordinator for the Knoxville office.

Her current responsibilities include creating and maintaining financial plans, coordination of insurance planning, review and analysis of our client's plans and accounts, and overall oversight of the organization of items for client review meetings. 
Brittany graduated from the University of Tennessee with a Bachelor of Science degree in Accounting. She is an Associate Financial Advisor and holds the Series 6, 63, and 65 securities registration, as well as the Tennessee life/health and variable insurance licenses. 
Brittany & her husband Nathan were born & raised in Knoxville. They enjoy spending their time with their two children & traveling.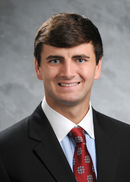 Christopher Tyler Cates
Associate Wealth Management Advisor
Office 865-251-5137

Chris Cates – Director of Investment Operations
Chris began his career with Northwestern Mutual in 2012 as a Financial Representative. In 2014, Chris transitioned to a position that focuses on investment analysis. He works with Mark and Jim, as well as with two Wealth Management Advisors. Chris is an Associate Wealth Management Advisor and holds the Series 7 and 66 securities registrations, as well as the Tennessee life/health, long-term care, and variable insurance licenses. 
Chris has a comprehensive understanding of the operational aspects of investing and focuses on the technical side of financial services. He helps to create plans for asset allocation, as well as prepares reports for client meetings. Chris has broad professional experience and extensive knowledge in all aspects of investment business processing.
Chris graduated from the University of Tennessee with a Bachelor's Degree in Finance. Chris was on the UT football team while earning his degree. Chris and his wife Kate live in Knoxville.
Brittny Rhodes
Associate Financial Representative
Office 865-251-5100

Brittny joined Northwestern Mutual in the Spring of 2018, after moving to Knoxville from Illinois.  She has been working in the financial industry since 2014 as an assistant to financial advisors in various roles. Brittny's responsibilities include assisting with investment planning and strategy, as well as administrative duties.
Brittny graduated from Eastern Illinois University with a Bachelor's Degree in Public Relations.  She is an Associate Financial Representative and holds her Tennessee life/health insurance licenses.  She is also studying to be securities licensed. 
In her spare time, Brittny likes working out, traveling, and spending time with her husband, family, and friends.